Creation Care at St. James Church
Committed to practice loving formation, liberating advocacy, and life-giving conservation for God's creation.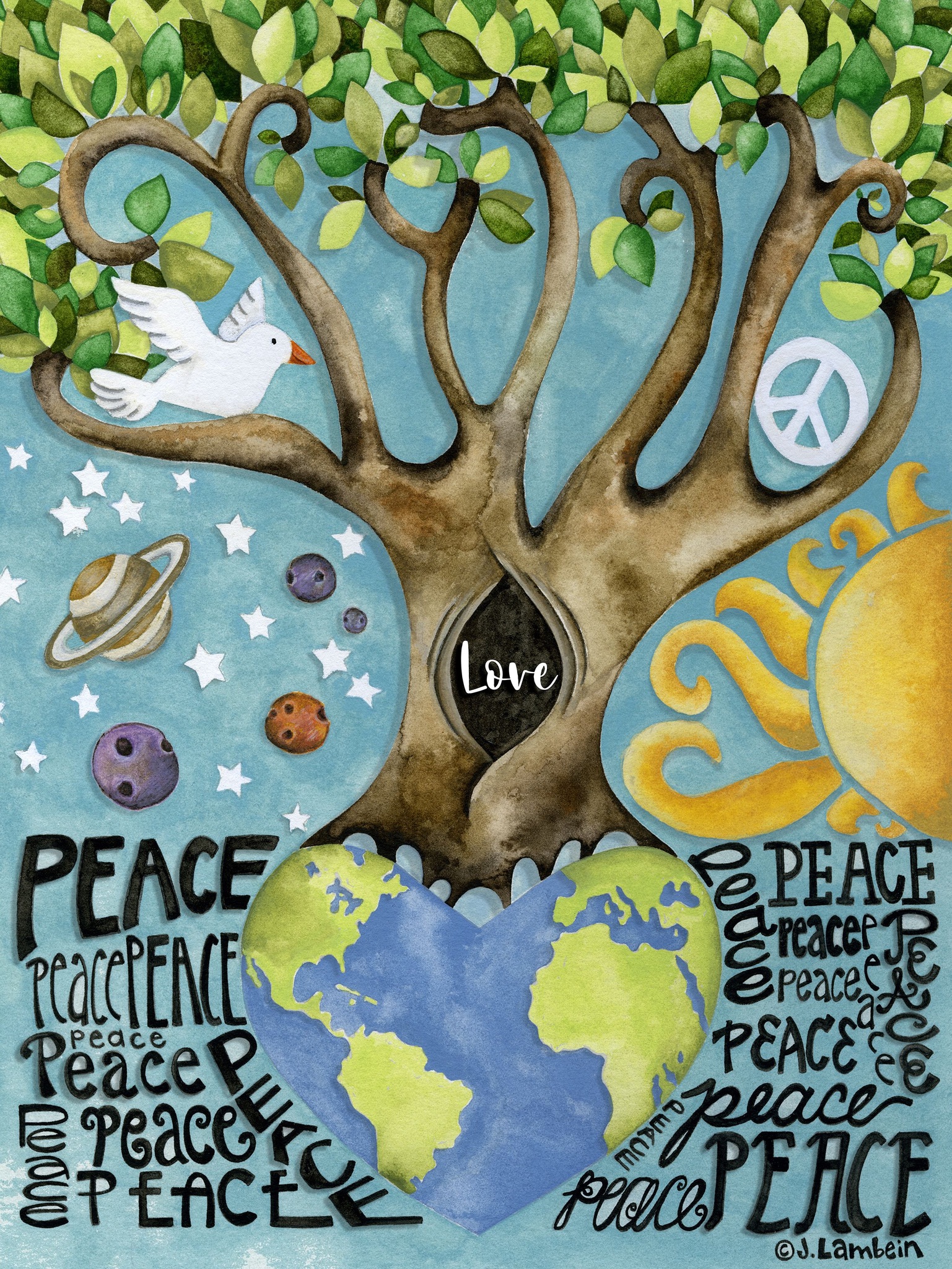 St. James wichita
Creation Care
A few tips to consider when caring for God's creation:
Reduce your consumption, reuse, and up-cycle things you already have, recycle items that have the recycle ♻ symbol that has a 1-5 in it (numbers 1 and 2 indicate plastics that are frequently recycled.)
Volunteer to help clean up natural areas, parks, and trails.
Educate yourself; share knowledge and insights you gain.
Reduce your water usage.
Choose sustainable seafood.
Buy fewer plastic items and use reusable shopping bags.
Use energy efficient light bulbs (such as LED bulbs).
Plant trees and native plants.
Look for and use non-toxic cleaners.
Walk and bike when you can instead of driving.
St. James plans to do an energy audit each year. Basically, this is an inspection and analysis of the energy-efficiency of the building.
The Creations Care Task Force of the Episcopal Diocese of Kansas has a Facebook page! Check it out and see what people are sharing!
What is the Episcopal Church's position on Creation Care issues, Social Justice, and other areas of concern?
Creation Care has been exploring advocacy at the Kansas Legislature. Click here for some advocacy actions and recommendations, as well as an overview of the 2 issues Creation Care is focusing on during this session.
Look up House bills HERE
Find your state Representatives and Senators HERE
The bill to prohibit localities from banning single use plastics is back.  (There was a Senate bill that did not get out of committee, but now proponents of that issue are backing House Bill 2447 to prevent cities and counties from banning such products.) Most people know single use plastics end up in waterways and ultimately in the oceans.  As well as that undesirable outcome, this bill also replaces local control with state regulation.  It's time to contact your legislators and let them know how you feel.  You can look up who your legislators are and how to contact them here:  http://www.kslegislature.org
Senate Bills 46 and 49 that would require wind farms to apply for light mitigating technology from the Federal Aviation Administration — with Senate Bill 46 applying to both new and existing wind farms and Senate Bill 49 applying only to new ones.
SB 49 has passed out of committee. 
House Bill 2004 would establish a new tax through the EV energy equity road repair tax act with the taxes to be used for road repair.  This bill is still in committee.
Senate Bill 86 would require local governmental officials to disclose substantial interests in construction and operation of a wind or solar energy conversion system and to abstain from all local governmental actions relating to such matters (aimed evidently at conflict of interest issues.)  Still in committee.
House Bill 2091 would require the Secretary of Agriculture to establish a division of sustainable agriculture that would apply for federal grant funds under the greenhouse gas reduction fund.  Still in committee.
Senate Bill 47 would prohibit the regulation of consumer merchandise and containers designed for the consumption, transportation or protection of the same – to prevent cities and counties from banning excess plastic.  Not expected to get out of committee.
And — Friday, February 24th (Turnaround Day) – is the Last day to CONSIDER NON-EXEMPT BILLS IN the HOUSE OF ORIGIN.
Wednesday, March 29th (Second Chamber Consideration) is the Last day to CONSIDER non-EXEMPT BILLS NOT IN ORIGINATING CHAMBER.
Thursday, April 6th (First Adjournment): No bills will be considered after this date except BILLS VETOED BY GOVERNOR, the OMNIBUS APPROPRIATIONS ACT AND the OMNIBUS RECONCILIATIONS SPENDING LIMIT BILL. Note: Subject to suspension motion pursuant to Joint Rule 4(k). Veto session is anticipated to begin on April 26th. *********
Note: the Exempt committees are: House and Senate Federal and State Affairs, Senate Ways and Means, Senate Assessment and Taxation, House committees on Calendar and Printing, Appropriations, Taxation or select committees of either house when so authorized. Exempt bills are those sponsored by, referred to or acted upon by an exempt committee.Look up Senate bills here: http://www.kslegislature.org/li/b2023_24/measures/bills/senate/
Update on two Kansas bills we have been following:
SB 493: Prohibiting cities and counties from regulating plastic and other containers designed for the consumption, transportation or protection of merchandise, food or beverages. Passed Second Chamber, On Final Action – It passed as amended; Yea: 74 Nay: 48
Vetoed by Gov. Kelly and House sustained the veto.
HB 2320: Enacting the commercial property assessed clean energy (C-PACE) act, providing financing for certain energy, water, air, health and renewable energy efficiency improvements through assessment contracts between C-PACE lenders and property owners and establishing certain rights, duties and responsibilities for mortgage lenders regarding C-PACE assessments. Referred to Committee on Financial Institutions and Rural Development. Creation Care supports this bill.
The Nature Conservancy uses the best available science and decades of field experience to help Kansas lawmakers make informed decisions about climate policy. Here is the information about their position on KS House Bill 2320: https://www.nature.org/en-us/about-us/where-we-work/united-states/kansas/stories-in-kansas/climate-policy/
The Creation Care Committee offers the following reading list with a few suggestions that might cheer or challenge you: 
Berry, Wendell. Jayber Crow: A Novel. Washington D.C.: Counterpoint, 2000
L'Engle, Madeleine. Penguins and Golden Calves: Icons and Idols in Antarctica and Other Unexpected  Places. Colorado Springs CO: Shaw Books, 2003.  

Macdonald, Helen

. H is for Hawk. London: Jonathan Cape, 2014.
Merton, Thomas. When the Trees say Nothing: Writings on Nature. Edited by Kathleen Deignan. Notre Dame IN: Sorin Books, 2003.
Muir, John. Meditations of John Muir: Nature's Temple. Edited by Chris Highland. Berkeley CA:  Wilderness Press, 2001.
Note: because we've started here with some well-loved classics that may have fallen off your list, this collection tends toward the inspirational rather than the instructive or organizational. Let us know what you're reading and what you love—our To Be Read piles can always use another book!